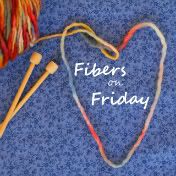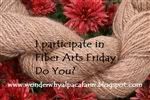 When I first saw these knitting dice, I thought that they would be so easy to make with some cubes from the craft store and a Sharpie. As you can see, I eventually did order them via
http://www.knitivity.com/diceyKnitting.html
.
The kit includes a pattern for a "Chaos Scarf", but I chose to make a square for my crazy afghan. The ivory colored cube is the Master Cube that indicates knit, purl, slip, increase, decrease, or cable/twist. The other cubes are used based on the ivory cube.
Well, you can end up with chaos bordering on disaster, so I occasionally adjusted stitches to avoid extreme ickiness. It is fun to use the dice for a strange, unique variety in knitting! I can imagine doing this with a set of regular dice by assigning specific stitches to the numbers on assorted colors of dice. Fun? Silly? Why, yes it is!
What are you knitting?
on disaster